For someone that ummed and arghed about an iPhone I now know I can't live without it. I'm outside with my little girls and catching up on the blog.
Feb saw me return to the Mummy Tree markets... Love love love
See the new tower pic bottom left... Finally made something for my bedroom. For those who were looking for larger size frames this could be the one.
I have also sourced higher quality frames, hardwood. Yes this has meant a price increase but I'm confident you will still find us affordable.
The new year has also seen the release of new papers and my order just arrived now.. Excited much
Here's a glimpse of a new frame in action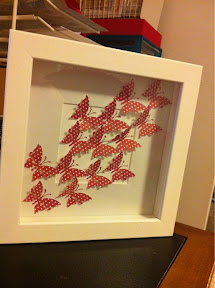 So where to from here.... I'm now looking at stocking in store. One I'm very excited about is the new and amazing
Be prepared to be amazed!!
- Posted using BlogPress from my iPhone